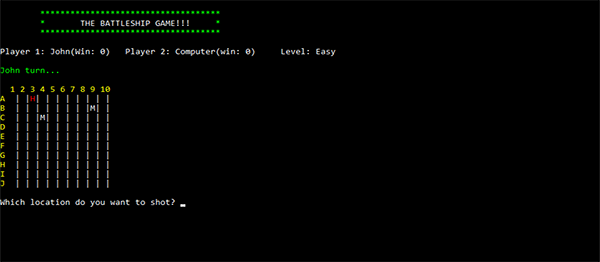 Project: – Battleship game in c sharp
– To download it for free(Scroll down)
Battleship game in c sharp is a simple command prompt game written in c sharp language. This game is developed in the visual studio. In this game, you just have to select the game mode. After all that you have to enter the name of the player and start continuing to play it. Here you have to tell the player to attack the position like A1, B2 as per your choice of attack.
DOWNLOAD BATTLESHIP GAME IN C# WITH SOURCE CODE: CLICK THE BUTTON BELOW
Thank you very much for your visiting in our simple blog, share tutorial and programming coding. Hope this blog will help you in fixing your coding problem.
source : code-projects.org