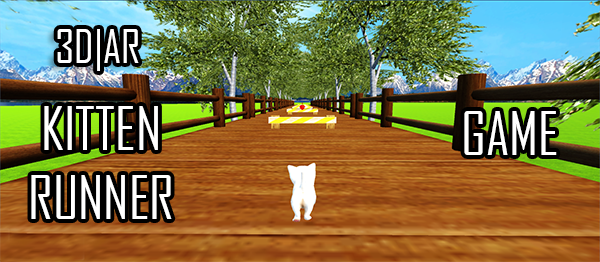 Project: Kitten Runner Game In Unity Engine (3D and AR Mode)
– To download it for free(Scroll Down)
Kitten runner game is developed using Unity Game Engine. The language used for the development of this project is " C# ". The project file contains assets and other files such as C# scripts, prefabs etc. Kitten Runner; single-player running game. Talking about the gameplay, objective of this game is to make run your cat and eat those fruits to collect them for points. You can control your cat by clicking the left mouse for a jump. This game can be played in AR Mode too. This mini project is easy to operate and understood by the users.
DOWNLOAD KITTEN RUNNER GAME IN UNITY ENGINE WITH SOURCE CODE: CLICK THE BUTTON BELOW:
Thank you very much for your visiting in our simple blog, share tutorial and programming coding. Hope this blog will help you in fixing your coding problem.
source : code-projects.org