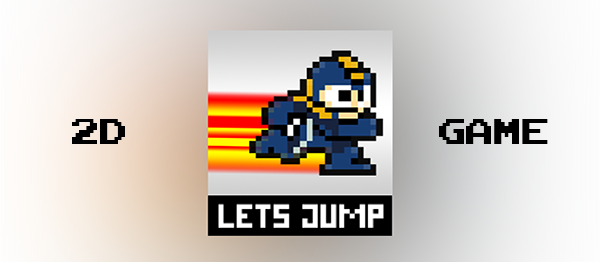 Project: Lets Jump Game in Unity Engine with source code
– To download Lets Jump Game project for free (scroll down)
About Project
Lets Jump Game project is developed using Unity Game Engine. The language used for the development of this project is "C#". The project file contains Assets such as C# scripts, prefabs, textures, sounds, scenes and many more. Lets Jump is a 2D game specially designed for Android Phones. The gameplay Graphics is good enough and the controls are too simple for the users.
About Gameplay
Talking about the gameplay, the main objective of this game is to collect all the money and get to the queen. The gameplay is simple, all you have to do is collect all the money and reach to the queen to enter the next level. Until and unless all the money is collected, the player won't proceed towards next level. Whenever the player touches surface, it automatically jumps. He/she should control the players jump by tapping the screen or using CTRL key (for PC users). There's a time limit on each level. Talking about the gaming environment, different shape of obstacles are placed which stops user to jump in an accurate place. In this 2D gaming application, Graphics Elements and Audio Fragments of works were used.
In order to run the project, you must have installed Unity3d on your PC. Lets Jump Game in Unity Engine project is free to download with source code. For the project demo, have a look at the image slider below.
Gameplay Demo
DOWNLOAD LETS JUMP GAME IN UNITY ENGINE WITH SOURCE CODE: CLICK THE BUTTON BELOW
Thank you very much for your visiting in our simple blog, share tutorial and programming coding. Hope this blog will help you in fixing your coding problem.
source : code-projects.org