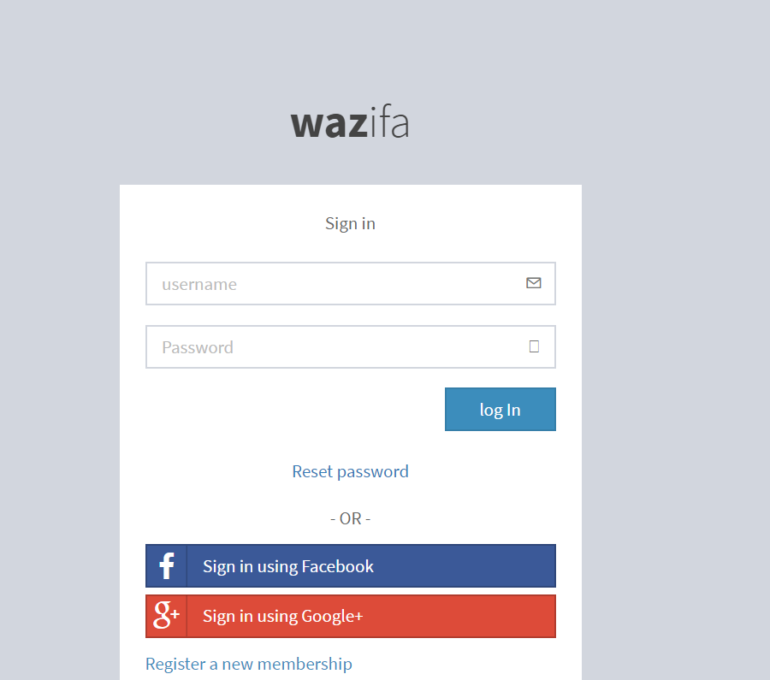 Wazifa System is a social media network for workers and job seekers where people can add or follow each other users can add posts, like, comment, share, communicate, etc. This system is web-based which is written in PHP and MYSQL.
This Wazifa System project is a business and employment-oriented social media service that works as a web application that allows users to make friends with each other and post anything about jobs or advice to other employees.
Users can sign-up and make their profile as their CV they will add their skills past jobs, current jobs, education. They can comment, like or share someone's post and they can chat with any user. Users can add a page about the company they work in with logo, description, position. Search for other users and companies and discover their profile or page. In Wazifa System Users will be able to update their profile info (CV)
An administrator will use web-portal to administrate the system and keep the information accurate. The admin can verify the company page and manage its information in Wazifa System.
The technologies used in this project are:
HTML: Page layout and design
CSS: Design
JS: Fontend
PHP: Backend
Bootstrap
Java Script
Ajax
Supported Operating Systems:
You can run this project in the following operating systems:
Download Source Code of Wazifa System IN PHP, CSS, JS, AND MYSQL
Thank you very much for your visiting in our simple blog, share tutorial and programming coding. Hope this blog will help you in fixing your coding problem.
source : code-projects.org