This time I will share jQuery Plugin and tutorial about Animated Number Counter That Runs When Visible, hope it will help you in programming stack.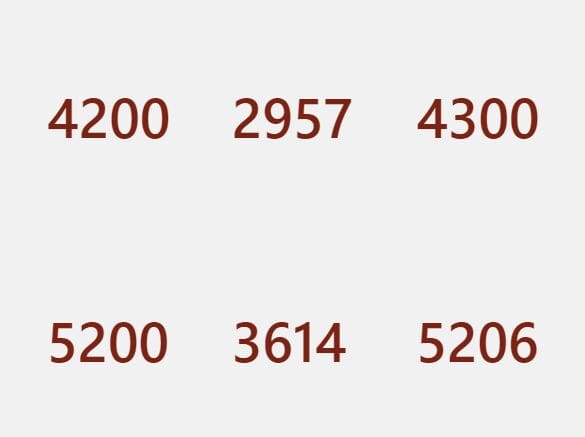 | | |
| --- | --- |
| File Size: | 4.94 KB |
| Views Total: | 3928 |
| Last Update: | |
| Publish Date: | |
| Official Website: | Go to website |
| License: | MIT |
| | |
A tiny and configurable jQuery number counter plugin for counting up or counting down to the desired number when the counter element is scrolled into view.
How to use it:
1. Download and insert the multi-animated-counter.js script after jQuery.
2. Create a counter element and use the data-TargetNum attribute to determine the number you want to countup to.
3. Determine the animation speed using the data-Speed attribute. Default: 3000ms.
4. Reverse the counter to create a countdown animation.
5. Apply an easing function to the animation. 'linear' or 'swing'.
6. Add counter groups to the page as follows:
7. Default global settings.
---
This awesome jQuery plugin is developed by pablog1. For more Advanced Usages, please check the demo page or visit the official website.