This time I will share jQuery Plugin and tutorial about Scrambling/Decoding Effect For Text – jQuery Codex, hope it will help you in programming stack.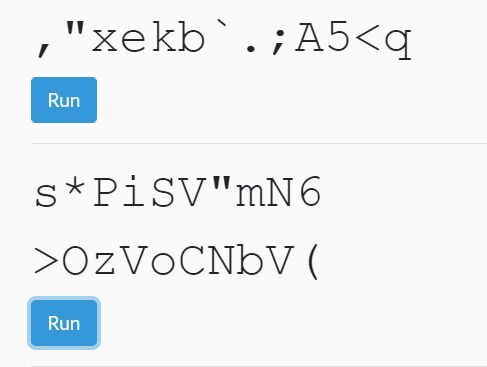 | | |
| --- | --- |
| File Size: | 11.7 KB |
| Views Total: | 1267 |
| Last Update: | |
| Publish Date: | |
| Official Website: | Go to website |
| License: | MIT |
| | |
Codex is a small jQuery text animation plugin which applies a decoding effect to text by scrambling the letters randomly and revealing the original characters one by one.
How to use it:
1. Download and put the Codex plugin after loading jQuery library.
2. Attach the function to the element containing the text to animate. Done.
3. Determine whether to animate the characters one by one. Default: 'allofasudden'.
4. Or print the text character by charecter just like a typewriter.
5. Determine whether to keep whitespaces. Default: true.
6. The plugin also allows you to animate one text to another.
7. Customize the animation speed. Default: 100ms.
8. Customize the duration of the animation speed. Default: 3000ms.
Changelog:
2020-05-25
---
This awesome jQuery plugin is developed by minimo-io. For more Advanced Usages, please check the demo page or visit the official website.